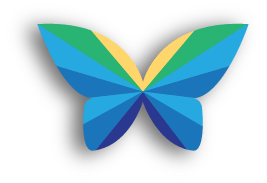 Valerie Dimick Institute was founded by Valerie Dimick, and contains the tools and truths of her inspired therapeutic model. The goal of this Institute to further help people restore their faith and hope in God, their families, their relationships and their individual worth outside of a private therapeutic setting. Though developed with members of The Church of Jesus Christ of Latter-Day Saints in mind, it can be utilized by anyone of any religious belief.

Licensed clinical therapist
Valerie Schmidtlein Dimick was born in Twin Falls, Idaho and grew up in what her parents called "the mission field" as they lived in remote areas of Nevada, Utah, South Dakota, and Wyoming. After raising her children, she went back to school and is now in private practice working with individuals, families and groups. 
Valerie has developed her own model of therapeutic intervention which integrates spiritual truth with sustaining scientific evidence to support both the health-giving practice and its spiritual foundations. Her goal is to bring relief to people suffering emotional and spiritual captivity by helping them find and understand the healing truth that will set them free. She teaches people how to activate faith as a principle of power in their lives.  
Valerie and her best friend and husband, Chuck, have six children and fifteen grandchildren.

Licenses & Certifications
Licensed Clinical Social Worker


Phi Kappa Honor Society
Delta Chapter Phi Alpha Honor Society


Golden Key National Honor Society


National Omnicron-PSI Honor Society
Bachelors Degree – Social Work, University of Nevada Las Vegas


Masters Degree – Social Work, University of Nevada Las Vegas


Outstanding Student of the Year (Bachelors and Masters, UNLV)


Graduated Summa Cum Laude (Bachelors and Masters, UNLV) 
Luis Martinez
Licensed Social Worker
Luis received his undergraduate degree in Social Work at BYU-Idaho and his Master's in Social Work at UNLV. He is a native to Las Vegas and specifically, the East Side. He is a husband, a veteran Marine, and loves working with youth and teenagers in helping them launch into their futures with confidence and enthusiasm!
Sierra Cook
IT Specialist & Course Coach
Sierra attended BYU, where she earned Bachelor's in Psychology with an emphasis in Child Development. Before working at VDI, she worked in as a therapeutic intern, a behavioral therapist, and taught elementary school. Raised in Las Vegas, she now lives in Northwest Arkansas with her husband and daughter.
Theresa McNally
Graphic Designer & Assistant
Theresa was Valerie's client in 2005 and went on to volunteer to help with seminars and retreats for years because she believes in this work and what it has done for her. Many people have heard Valerie's words through Theresa's voice and she continues to share these ideas with family, neighbors, friends, and strangers. Now as Valerie's assistant, she gets to help daily in reaching and helping people obtain these life saving concepts and Universal Truths for themselves.